Chiropractic Care
A Healthy Nervous System Is the Goal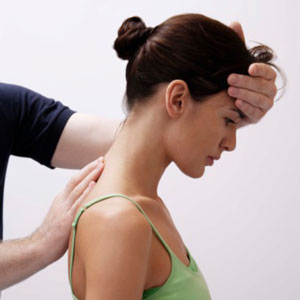 Chiropractic care is based on the science and philosophy that the nervous system is the master controller of all bodily systems. When the nervous system is healthy, the body is healthy.
This vital system, however, becomes irritated when spinal segments are out of their normal alignment. This malpositioning leads to nerve pressure, reduced function, inflammation and pain. Our job as chiropractors is to complete an evaluation that will help us to see where your misalignment issues are located; we then gently correct them.
Benefits of Chiropractic Care
Here are some of the common benefits of chiropractic care that we see on a regular basis:
Back and neck pain reduction or elimination
Better sleep
Elimination of extremity pain and headaches
Faster recovery from injury or sickness
Fewer colds and infections
Greater energy
Improved posture
Increased immune and reproductive system function
We Feature Low-force Techniques
Our care is defined by a drug-free, gentle approach that patients look forward to receiving. We use a light touch when adjusting our patients, believing that a lighter adjustment is a better adjustment.
We feature electric muscle stimulation, spinal traction, trigger point therapy and a particularly gentle treatment technique known as Specific Prone. Diversified and Gonstead techniques are also a part of our treatment repertoire if needed.
Patients will receive customized care that's delivered with compassion and integrity. When you pop in for a visit, you'll always be warmly welcomed and looked after as a family member. We encourage you to contact Maddigan Chiropractic in Wexford today for a same-day appointment; we also accept insurance, including Medicare!
Contact Us

Chiropractic Care Wexford | (724) 934-0530